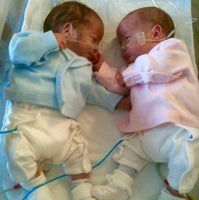 We care, because we know...
Having spent 10 weeks in NICU with our beautiful twins Anya & Xavi, we know what it is like to have your whole world turned upside down and your faith pushed to its absolute limits.
Through our experience we have specifically designed products and gifts that we know will be practical for parents who have had a baby born too early or poorly, for the little NICU prince or princess themselves and 'Thank You!' gifts for the NICU nurses when you have run out of ways to say thank you!   We have also searched high and low to find gift ideas for family and friends that are practically perfect in every way, when they may otherwise be stuck for ideas. 
We hope that you find everything that you need.
With love and best wishes from our family to yours xx
Read Our NICU Story
Lending a helping hand
We are beyond proud that through our store, Lovely NICU Gifts, we are able to continue our quest to raise awareness and funds for essential neonatal care, by supporting Bliss, the UK's leading charity for babies born premature or sick. 
We are donating £1 to Bliss for every order we receive on this site, and are working on ways to give our customers easy ways to donate via checkout also.
Read more about Bliss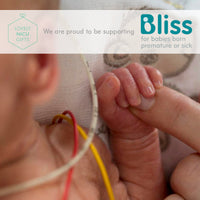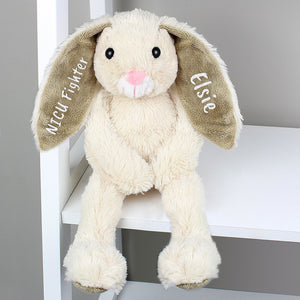 Gifts for a premature baby
Its true what they say, premature babies really are tough little fighters! They overcome monumental challenges every second of everyday just trying to survive and grow. We have collated a collection of gifts that you can send to a premature baby to comfort them and make their NICU journey that bit softer.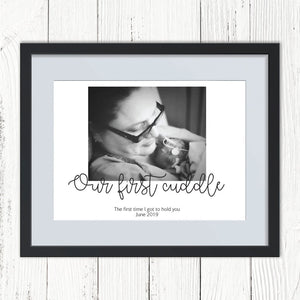 Gifts for the parents of a premature baby
What do you get new parents as a gift when they have an unexpected early arrival? We have a collection fo gifts to help support and encouraged parents through the tough times and keep their hope and strength high.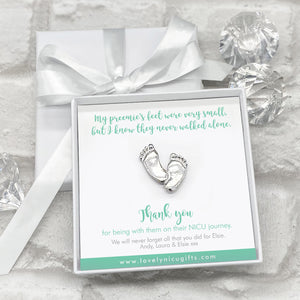 Gifts for the Wonderful NICU Nurses
NICU nurses are angels in disguise. Fact. The hard work and the dedication that they commit to your preemie baby is inconceivable until you have experienced their love and support. We have a selection of specifically designed gifts to say thank you to them.